Over his two-decade career, Fabio Bezuti has worked as a pianist, vocal coach, music director and conductor, performing in theaters and opera festivals and mentoring young artists in Brazil, France, Italy, Mexico, Spain, Switzerland and the United States.
Some of the institutions where Mr. Bezuti has performed and taught include Castleton Festival (US), Carnegie Hall (US), Crested Butte Music Festival (US), CoOPERAtive (US), Accademia Vocale Lorenzo Malfatti (Italy), Florence Voice Seminar (Italy), La Lingua della Lirica (Italy), L'art du Chant Français (France), Teatre Municipal de Girona (Spain), Teatro Municipal de São Paulo (Brazil), Theatro São Pedro (Brazil), Festival de Música Erudita do Espírito Santo (Brazil), Vitória Ópera Estúdio (Brazil), Festival de Inverno de Campos do Jordão (Brazil), Festival Amazonas de Ópera (Brazil) and Festival de Opera San Luis Potosí (Mexico).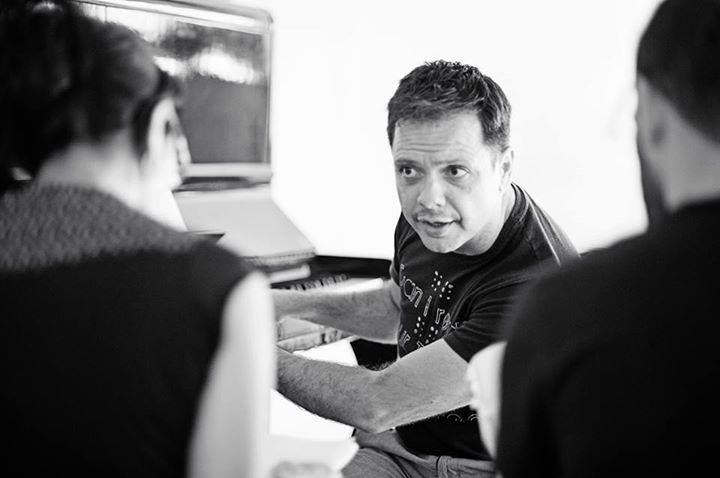 Mr. Bezuti's opera, operetta and musical theater performances include works by Monteverdi, Pergolesi, Cimarosa, Mozart, Rossini, Donizetti, Bellini, Verdi, Puccini, Leoncavallo, Offenbach, Bizet, Massenet, Ravel, Wagner, Johann Strauss, Lehar, Bartok, Stravinsky, Purcell, Menotti, Britten and Stephen Sondheim. Mr. Bezuti directed and performed the Brazilian premier of Haroun and the Sea of Stories – Songbook with music by Charles Wuorinen and libretto by James Fenton, based on the book by Salman Rushdie. He also conducted the Brazilian premier of A Dinner Engagement, music by Lennox Berkeley and libretto by Paul Dehn.
Committed to the development process of singers as well as language and interpretation, Mr. Bezuti has collaborated with such voice teachers as Edith Bers, Deborah Birnbaum, Mignon Dunn, Donata D'Annunzio Lombardi, Catherine Malfitano and Mark Oswald.
A native of São Paulo, Brazil, Mr. Bezuti holds a Professional Studies Certificate from Manhattan School of Music and a Master of Music in Piano Accompanying and Vocal Coaching from Westminster Choir College in Princeton, New Jersey.